Motorhome Shipping and Export from the UK and Import to Destinations Worldwide
Car Exporters UK
staff have over 17 years' worth of experience in the shipping of Motorhomes UK Export and Import industry, and are experts in this field. We have exported motorhomes to USA, Australia, New Zealand, Cyprus, and many more.

For International Clients:

1) we supply and ship brand brand new or used Motorhomes from UK directly to clients in over 500 destinations worldwide; or

2) alternatively, we can assist you in buying a Motorhome that you have purchased or located in the UK, and arrange for their export to you in your country.

For UK Clients

1) a cost-effective nationwide Motorhome collection and delivery service to the Port; and

2) international shipping and export service, that efficiently delivers your Motorhome from the UK to destination worldwide. We'll take the hassle of shipping your vehicle and deal with collection, delivery, preparation, packing, loading, export paperwork and insurance.

MOTORHOME SHIPPING METHODS

We have one ship sailing from UK per week, to most destinations worldwide. We will export your motorhome using either of two methods.

Motorhome Shipping by RoRo

This is the best and most popular method of shipping Motorhomes from the UK. RoRo means "Roll on Roll off", where vehicles are driven in and out of the ship. RoRo Shipping is also the cheaper and faster method of shipping your motorhome, as it is simply driven into the ship and driven out of the ship when it gets to your destination.

Motorhome Shipping by Container

The larger your motorhome the less chance we will be able to ship it in a container and we will only be able to ship it by RoRo. In this method, vehicles are secured in a shipping container which is then loaded onto the ship. Container shipping can be more expensive but ideal if sending high value motorhome or if you're sending other items with a vehicle, such as household goods or spare parts.

HOW TO ORDER / THE PROCESS

- For New or Used Motorhome Supply, provide us with the make, model, year of manufacture, colour, transmission, engine size, etc and we will provide you options.

- To purchase or export a Motorhome based in the UK on your behalf, simply provide us with the private seller or dealers details, website links, or email. We will then make the contact on your behalf and start the process of securing the vehicle and exporting it to you.

- For collection or delivery of your motorhome from any destination in the UK, please provide us with the address for collection and details of the motorhome you want collected. We will arrange for the collection of the motorhome at a convenient time and deliver it to the port for you.

- For motorhome shipping rates only, provide us with your full name and address, details of the motorhome you want to ship (especially the make and the dimensions), and copies of the V5 (or new keeper supplement), and the MOT certificate (if available). If we are not picking it up, you will then need to deliver your vehicle to the UK port of departure (we will provide you with port documentation to hand over at the port. We will then issue you with documentation required to clear your car at your local port.
VAT ON MOTORHOMES
Whether you purchase or source your own motorhome from the UK, or we supply one for you, if there is a VAT element in the cost of the motorhome, then we will be able to get this deducted and reclaimed on your behalf, which means you will pay the price of the motorhome, less 20%.

GET IN TOUCH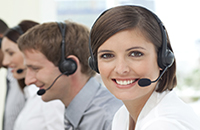 We trust the above gives you sufficient details regarding our Motorhome Shipping and Export Services, but for further information about our services and products, please get in touch with us by one of the following methods.
BY EMAIL:
sales@carexporters.co.uk
ONLINE:
submit an
ENQUIRY
CAR EXPORTERS UK
Festival House
Jessop Avenue
Cheltenham
Gloucestershire
GL50 3SH
United Kingdom
Call Us:
+441242 352 717
WhatsApp Business:
+447752 463142