We Supply Tax Free Cars without VAT from UK to Countries worldwide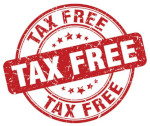 International clients buying cars directly from Car Exporters UK ™, can make a huge 20% saving on the purchase price of a Brand New or Used (VAT Qualifying) vehicles, when it is exported from the UK to their destination country oversees.
 
What is VAT?
The Value Added Tax, or VAT, in the European Union (EU) is a general consumption tax assessed on the value added to goods and services, and applies more or less to all goods and services that are bought and sold
for use or consumption in the European Union
.
In the United Kingdom (UK), Her Majesty's Revenue and Customs (HMRC) is the body tasked with collecting taxes including VAT, which is currently set at a standard rate of 20% of purchase price. Goods which are sold for export or services which are sold to customers abroad are normally not subject to VAT.
 
VAT on New Cars
Brand New cars bought in the UK, whether pre-registered models or ones with delivery mileage only, are subject to the full 20% VAT tax. This VAT is usually added to the OTR (On The Road) and must be added on the invoice supplied to the buyer.  
VAT on Used Cars
Used cars generally do not have VAT added, since they will have been paid at the point of initial sale or at the point it was imported into the UK. When you buy a new car, the invoice will not show any VAT as none will be added.  
Reclaiming VAT
Any authorised individual or business that is VAT registered in the UK and buying goods or services purely for business use, or for the purpose of exporting outside of the ET, can can usually reclaim the VAT on the purchase price. Claiming VAT on Brand New Cars is straightforward as the VAT is not added to the invoice at the time of purchase, buy Reclaiming VAT on used cars requires the vehicle to be a VAT Qualifying Car.
 
What is VAT Qualifying Car?
A VAT Qualifying Car is a used car which the VAT was originally reclaimed by the buyer. This means that a VAT Registered individual or company buying the car solely for business use or for export outside of the EU, can reclaim the VAT from the purchase price. For more detailed information including charges and service details of this service, please see our VAT Qualifying Cars page.
 
VAT on Exported Cars
International clients are able to make huge savings when buying a car which is discounted by 20% and therefore need to use the right company knowledgeable on these schemes.At Car Exporters UK ™, supply a very wide range of Brand New Cars or Used VAT Qualifying Cars without the 20% VAT, and export them directly to clients overseas. We are also specialists in VAT Qualifying trucks, tractors, Buses, and many other plant machinery or specialist vehicles.

How to Order
We have exported over the years, a large number of brand new and used cars accross the world. We are able to suppy and ship ANY vehicle at guaranteed lowest price in the UK due to our network of auto dealers, and our executives will assist you throughout the process including how to reclaim any tax on applicable cars leaving you free to enjoy your new car without any hassle. In order to supply a vehicle for you, please simply look at our database / Stock of Cars for Export to see if there is any vehicle that fits your needs, or submit an enquiry to us with details of the vehicle that you want and we will source some options and forward these to you until we come to an agreement.

Some of the Cournties we export to - UAE, Australia, Egypt, Mexico, Israel, New Zealand, Bahrain, United States of America (USA), Saint Kitts, Lebanon, Barbados, Australia, South Africa, Colombia, Morocco, Saint Lucia, Italy, Saudi Arabia, French Guiana, Tanzania, Ethiopia, Norway, South Africa, Martinique, Grand Caymen, Guyana, Canada, Qatar, China, Saudi Arabia, Jamaica, Kuwait, Thailand, Cyprus, Italy, Panama, Mozambique, Australia, Kenya, Bahamas, Suriname, Greece, Guadeloupe, Hati, South Africa, USA, Malaysia, Mauritius, Trinidad, Dominica, Puerto Rico, Colombia, Dominican Republic, Portugal, Singapore, Oman, Grenada, Antigua, Madagascar, Morocco, Spain, Malta, Mexico, Namibia, New Zealand, Myanmar, Japan, Hong Kong, Sri Lanka, Uganda, and Botswana.