Shipping Cars to Kenya (Mombasa) & Supplying Cars directly to Kenya
Car Exporters UK
 staff have over 17 years worth of experience in the car shipping and export industry, and are experts in this field

For Clients in Kenya,
we:
1)
supply
 and ship brand new and used cars directly to you in Kenya.
2)
We can also 
buy
 cars that are in the UK on your behalf and export them to you.
For Clients with cars in the UK,
we offer: 
1)
a cheap
nationwide
 car collection and delivery service
2)
an international car
shipping
 and export service that efficiently delivers your car from the UK to Kenya.

NEW AND USED CAR SUPPLY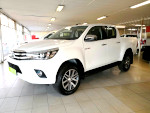 We supply brand new and used vehicles from the UK and ship them directly to clients in Kenya. We also specialise in exporting
Tax Free Cars
 (Brand New or
VAT Qualifying Used Cars
), so that our international clients can maximise on savings when purchasing a vehicle from us.
To order a vehicle, either browse our
database of cars
 and enquire on availability and shipping, OR send
us an export enquiry
 to quote you on
any
 vehicle available in the UK market, and we shall provide you various options to choose from (either our own vehicles or cars supplied by our network of dealers across the UK). We guarantee you some of the cheapest car prices in the UK.

BUY A UK CAR ON MY BEHALF
If you locate a car through
another dealer
 or another
UK Car website
, we are more than happy to act as your broker and negotiate on your behalf, conduct background checks and inspection before purchase (to make sure its not a fraud, it is not stolen or has been in an accident). We will then purchase it on your behalf, collect it, deliver it to the UK port of departure, and ship it to you in Kenya. For full details see
Buy a car in UK on my behalf and ship it to me in Kenya

CAR SHIPPING TO KENYA
We have
one ship sailing from UK per week
. We can export your car all the way to you in Nairobi, or to Mombasa where you can collect it yourself. We use two methods of shipping to Kenya:
1)
RoRo Shipping
 - refers to "Roll on Roll off" shipping, where vehicles are driven in and out of the ship / car carrier. RoRo Shipping is the cheaper, faster and
most popular
 option. For more details, go to
RoRo Car Shipping
2)
Container Shipping
 - vehicles are secured in a shipping container, and the container is then loaded onto the ship. Container shipping is more expensive but secure option. Ideal if sending very high value cars or if you're sending other items with a vehicle, such as household goods or spare parts. the two main sizes are 20-foot container (fits one car) or 40-foot container (fits two cars). For more details, go to
Container Car Shipping

Shipping to Kenya (Mombasa)
From Southampton Port

 - £750 (Saloon / Sedan)
 - £850 (4x4 / SUV)

From Tilbury / Sheerness / Immingham Ports

 - £780 (Saloon / Sedan)
 - £920 (4x4 / SUV)

 - £1,380 (20-foot container - 1 car)
 - £1,900 (40-foot container - 2 cars)

Shipping Other Vehicles

Please contact us for Truck Shipping, Tractor Shipping, Bus Shipping, Motorhome Shipping etc and we will provide you with current rates as these depend on exact measurements.

Ship Transit Time to Kenya

The approximate transit time from the UK to Kenya is 27 days from departure in the UK.

CAR COLLECTION / DELIVERY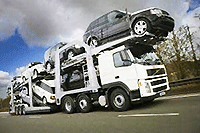 We charge
£1 Per Mile
 - from any location within the UK to the Port of departure to Kenya (Southampton, Sheerness, Tilbury, New Castle, & Immingham).
Please see our
car collection and delivery service to Kenya
.

HOW TO ORDER / THE PROCESS
1)
Car Collection / Delivery
 -
Provide us with the address for collection and details of the vehicle you want collected. We will come collect the vehicle at a convenient time, and deliver it to the port.
2)
Vehicle Shipping
 - 1)
 Provide us with your full name and address, details of the vehicle you want to ship, and copies of the V5 (or new keeper supplement), and the MOT certificate (if available)
2)
 deliver your vehicle to the UK port of departure (we will provide you with port documentation to had over at the port. If you cannot drop your car, we can pick it up and deliver it for you.
 3)
 Make payment as invoiced (before the ship's departure)
 4)
We issue you with documentation required to clear your car at your local port.
3)
New or Used Car Supply
 -
Provide us with the vehicle make, model, year of manufacture, colour, transmission, engine size, etc and we will provide you options. Alternatively, browse our database of
cars for export
 and select a model and submit an
enquiry
 to us, and we will revert to you with further details.
4)
Vehicle Purchase On your Behalf
 -
Provide us with the private seller or dealers details, website links, or email. We will then make the contact on your behalf and start the process of securing the vehicle and exporting it to you in Kenya.

KENYA IMPORT RULES AND DUTY CALCULATIONS
 
1) Age Restriction?
Cars that are above 8 years old are not allowed into Kenya and will be destroyed.
 2) Inspection?
All used vehicles imported into
Kenya
 shall be inspected for Road Worthiness, safety and other requirements. All imports of used motor vehicles including those belonging to returning residents, diplomats and or public servants must meet the above requirements. All cars going to Kenya
MUST
have a certificate issued by QISJ who are authorised by Kenya Bureau of Standards to inspect vehicles.
We will arrange for your car to be inspected by QISJ and email the certificate to you once inspection is done. The cost is £200 payable directly to QISJ or we can incorporate in our invoice.
 3) Left Hand Drive cars?
All left hand drive vehicles are not allowed for registration unless they are for special purpose i.e. Ambulances, Fire Tenders and large construction vehicles imported for projects and to be eventually donated to the
Kenya
n Government.
 4) Documents required by Kenya Government?
(Passport, or Residence Permit), Import license if vehicle ownership before importation is less than six months, Logbook or Registration document, Invoice or Agreement of sale, Insurance document (to the place of importation), Freight documents (Shipping Note, Bill of Lading, etc).
For more information on the requirements and import regulations for cars into Kenya, see the Kenya Revenue Authority's Car Importation
guidelines
 and details below. Please note that unless explicitly stated otherwise by us, you are entirely responsible for your local clearance, customs and freight costs and regulations of the Kenya government.

UK CUSTOMS & DOCUMENTS
Car Exporters UK has direct access to the UK Customs Portal granted by the UK Government, so we will make customs and border entries on your behalf to avoid delays or the car being detained at the port.
 
We will also collate and prepare all documentation needed in your country, including inspection Documents, Log Books, Invoices, Bills of Lading, Marine Insurance, Receipts and any other documents required for shipping and import procedures, and will send these to you by DHL well in advance of the ship's arrival date, to allow you (and/or your local agent), to start the clearing process.

PAYMENT METHODS

The following are the modes of payment we accept.

1) Bank Transfer (Most Convenient)

2) Credit and Debit Cards

3) Western Union® or Moneygram etc

4) Cheques (issued by UK banks ONLY)

*Please note that vehicles will not leave the UK until full payment has been received and cleared in our account*
 
Other Services

Due to our network of hundreds of motor dealers across the UK we can guarantee you some of the cheapest motor vehicle prices for Cars, 4x4s, Vans, Trucks, Minibuses, Buses, Coaches, Tractors and Machinery. Our direct connections with some leading shipping lines/companies means that we are also able to guarantee you the cheapest shipping rates for cars, trucks, and machinery from the UK to the Kenyan Ports.
 
Air Freight

We also specialise in shipping vehicles by air. We have shipped hundreds of cars to locations around the world for various reasons including filming car commercials etc Destinations we ship to include Kenya. The main reason for shipping cars by Air include saving time or for extremely prestige and precious vehicles. We guide you through the entire process.
Car Import Requirements Summary

Import duty at 25%, Excise duty at 20% and VAT at 16% are payable cumulatively and in that order. i.e,

* Import duty is 25% of the Customs value (CIF) of the vehicle i.e. 25% of (Invoice value + Insurance + Freight charges)

* Excise duty is 20% of (Customs Value + Import Duty)

* VAT is 16% of (Customs Value + Import Duty + Excise Duty)
* Further, an Import Declaration Fee (IDF) of 2.25% of the CIF is also charged subject to a minimum of Ksh. 5,000 payable in advance on application.
 
 
Benefits accrued to returning residents when importing a motor vehicle


Returning resident: A person changing residence from a place outside Kenya to a place within Kenya where that person has been residing outside Kenya for a period of at least two years and has not resided in Kenya for a period(s) amounting in aggregate to ninety days or more within the two years immediately before this return to Kenya.

A returning resident may import one exempt motor vehicle "(excluding buses and minibuses of seating capacity of more than 13 passengers and load carrying capacity exceeding two tonnes)" Provided that:

i) the person has attained the age of eighteen years; and

ii) the vehicle was used by him outside Kenya for at least three hundred and sixty days (excluding the period of voyage in the case of shipment)

iii) the vehicle is owned and registered in his name and/or his spouse, and where the motor vehicle is purchased on hire purchase terms, the first instalment in respect thereof was paid and delivery taken at least three hundred and sixty days prior to importation.
 
Clearance through Customs

To clear the vehicle through Kenya Customs, an importer will have to contract a licensed clearing agent to process their declaration in the Simba 2005 system.

The clearing agent will lodge an import entry in Simba 2005 system, pay the required duties and taxes and present all the relevant documentation for Customs to pass the entry.

* The documents required are: * Original Commercial Invoice. * Original Bill of Lading. * Import Declaration Form obtained from Customs. Authentic Original Logbook from country of origin.

KRA shall not accept a Certificate of Export issued by Dubai Police or any other authority as a substitute for a foreign log book.

If the logbook is in a foreign language, an English translation issued by the respective Embassy, High Commission or a consulate based here in Kenya, must be furnished to Customs to authenticate the foreign logbook.

* Cancellation of the foreign Logbook * Certificate of Inspection by Japan Auto Appraisal Institute (JAAI) * Any other document that may be required by Customs

Note: The vehicle must meet Kenya Bureau of Standards KS 1515:2000 – Code of Practice for Inspection of Road Vehicles.
 
Inspection of motor vehicles


All importers of used vehicles coming from the above mentioned countries including returning residents are required ensure that their vehicles are inspection by any of these companies and a certificate of road-worthiness issued before they are shipped.

Vehicles originating from countries other the above mentioned ones will be subject to local inspection at a fee provided that such vehicles are Right Hand Drive and not more than eight (8) years old from the year of first registration (the difference between this year and the year of manufacture should not be more than one year).

In addition to verifying the road-worthiness of vehicles in accordance with KS 1515:2000, the companies will also undertake verification of the odometer for tampering. Any discrepancies established between the regulatory/supporting documents e.g. export certificates, registration documents, de-registration documents, regulatory periodic inspection documents, auction sheets etc., and the actual odometer reading at the time of inspection, will constitute a failure and such vehicles will be issued with a Non- Conformity Report (NCR) in which case they shall not be allowed into Kenya.
 
GET IN TOUCH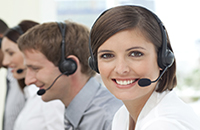 For further information about our services and products, please get in touch with us by one of the following methods.
Email:
sales
@carexporters.co.uk
ONLINE:
submit an
ENQUIRY
CAR EXPORTERS UK
Festival House
Jessop Avenue
Cheltenham
Gloucestershire
GL50 3SH
United Kingdom
Call Us:
+441242 352 717
WhatsApp Business:
+447752 463142  
No listings have been added yet. Please
click
to add a listing.