New or Used Car Supply, and Shipping from UK to Singapore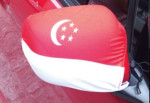 Car Exporters UK
staff have over 17 years worth of experience in the car shipping and export industry, and are experts in this field
For Clients in Singapore,
we:
1)
supply
and ship brand new and used cars directly to you in Singapore.
2)
We can also
buy
cars that are in the UK on your behalf and export them to you.
For Clients with cars in the UK,
we:
1)
offer a cheap
nationwide
car collection and delivery service
2)
International car
shipping
and export service, that efficiently delivers your car from the UK to Singapore.

NEW AND USED CAR SUPPLY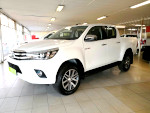 We supply brand new and used vehicles from the UK and ship them directly to clients in Singapore. We also specialise in exporting Tax Free Cars (Brand New or VAT Qualifying Used Cars), so that our international clients can maximise on savings when purchasing a vehicle from us.

To order a vehicle, either browse our database of cars and enquire on availability and shipping, OR send us an export enquiry to quote you on any vehicle available in the UK market, and we shall provide you various options to choose from (either our own vehicles or cars supplied by our network of dealers across the UK). We guarantee you some of the cheapest car prices in the UK.

BUY A UK CAR ON MY BEHALF
If you locate a car through another dealer or another UK Car website, we are more than happy to act as your broker and negotiate on your behalf, conduct background checks and inspection before purchase (to make sure its not a fraud, it is not stolen or has been in an accident). We will then purchase it on your behalf, collect it, deliver it to the UK port of departure, and ship it to you in Singapore. For full details see Buy a car in UK on my behalf and ship it to me in Singapore

CAR SHIPPING TO SINGAPORE
We have
one ship sailing from UK per week
. We use two methods of shipping to Singapore:
1)
RoRo Shipping
- refers to "Roll on Roll off" shipping, where vehicles are driven in and out of the ship / car carrier. RoRo Shipping is the cheaper, faster and
most popular
option, but not to Singapore. For more details, go to
RoRo Shipping
2)
Container Shipping
- vehicles are secured in a shipping container, and the container is then loaded onto the ship. Container shipping is usually more expensive but secure option. However, to Singapore this is a cheaper option than sending the car by RoRo. It is also Ideal if you are sending other items with a vehicle, such as household goods or spare parts. The two main sizes are 20-foot container (fits one car) or 40-foot container (fits two cars). For more details, go to
Container Shipping

Shipping to Singapore (Port of Singapore)

 - £800 (20-foot container - 1 car)
 - £1,570 (40-foot container - 2 cars)

RoRo Shipping to Singapore
- £1025
(Saloon / Sedan)
- £1,160
(4x4 / SUV)  
Shipping Other Vehicles
Please contact us for Truck Shipping, Tractor Shipping, Bus Shipping, Motorhome Shipping etc and we will provide you with current rates as these depend on exact measurements.

Ship Transit Time to Singapore
There is one sailing
per week
and the Container transit time from UK to Singapore is
30 days

CAR COLLECTION / DELIVERY
We charge £1 Per Mile - from any location within the UK to the Port of departure to Singapore (Southampton, Sheerness, Tilbury, New Castle, & Immingham). Please see our car collection and delivery service to Singapore.

HOW TO ORDER
1) Car Collection / Delivery - Provide us with the address for collection and details of the vehicle you want collected.

2) Vehicle Shipping - Provide us with the details of the vehicle you want to ship, and the following documentation - i) V5 or MOT Certificate ii) Your name and Full address.

3) New or Used Car Supply - Provide us with the vehicle make, model, year of manufacture, colour, transmission, engine size, etc and we will provide you options. Alternatively, browse our database of cars for export and select a model and submit an enquiry to us, and we will revert to you with further details.

4) Vehicle Purchase On your Behalf - Provide us with the private seller or dealers details, website links, or email. We will then make the contact on your behalf and start the process of securing the vehicle and exporting it to you in Singapore.

HOW TO IMPORT A CAR INTO SINGAPORE - RULES, TAX, CUSTOMS AND DUTY RATES

Step 1: Make Application

Once the vehicle has been purchased and shipped to Singapore, the importer may apply for an assessment of the vehicle's customs value. An application has to be submitted for every imported unit of vehicle. Please complete the Declaration of Facts for Motor Vehicles and submit it with the following documents to Singapore Customs (55 Newton Road #07-01, Revenue House, Singapore 307987), where applicable:
 
 -
Purchase invoice
 -
Payment proof of purchase (eg TT or Bank Transfer slips)
 -
Bills and receipts relating to any incidental charges incurred during shipment
 -
The Bill of lading
 -
Freight and/or insurance invoices
 -
Full manufacturer's specification card
(a listing of standard and optional equipment on the vehicle and unique for every vehicle)
 -
Completion Inspection Certificate
(CIC)
Paper
 -
Registration/De-registration documents from the country of exportation
 -
Manufacturer's letter (or Logbook) confirming date of vehicle's manufacture
 -
Photos of the odometer (showing mileage), and the interior, exterior and engine/chassis number (for used vehicles)  
Step 2: Approval by Customs

Once the application is approved, an approval letter from Singapore Customs containing details of the vehicle, such as unit price and incoterms, will be sent to the importer.
 
Step 3: Pay the Duty and the Goods & Services Tax (GST)

 - Once the approval letter is received, the importer should submit an In-Payment (Duty and GST) permit through TradeNet.
 - A declaring agent or freight forwarder can be appointed to submit the permit on the importer's behalf.
 - No refund of duty and GST except for cases of overpayment or erroneous payment will be allowed once the vehicle has been removed from customs control (see step 6) or a Free Trade Zone (see step 6).
 
Step 4: Motor Vehicle Clearance
Once the In-payment (Duty and GST) permit is approved, the importer may use the permit to remove the vehicle from the port or licensed warehouse.
 
Step 5: Duty Rate Calculation
 -
For passenger, classic cars and vintage cars that are manufactured before 1940, an excise duty
 rate of 20% will be levied on the 
customs value 
of the vehicle.

 - For vintage cars registered under the various Vintage Vehicle Schemes with the Land Transport Authority of Singapore where the vehicle was previously exempted from excise duty and a transfer of ownership occurs, the excise duty will be the duty amount that would have been payable when the vehicle was first imported into Singapore.

Example on the calculation of duties payable for cars:(Formula: Duties payable = customs value x excise duty rate)
 -
Company A imports a motor car that was bought at S$100,000 on FOB (Free on Board) incoterms. The overseas freight, handling and insurance charges to ship the car to Singapore costs S$1,000.

 - Customs value of car = S$101,000

 - Duties payable = S$101,000 x 20% = S$20,200

Step 6: Please Note
 - Importers who wish to register their imported cars for usage on public roads should check with the LTA on their registration requirements and fees.
 
-
Goods are deemed to be under customs control when they are in any free trade zone, Government warehouse, licensed warehouse, bottling warehouse, post office or any place from which they may not be removed except with the permission of the proper officer of Singapore Customs.
 -
A Free Trade Zone (FTZ) is a demarcated area meant to facilitate entrepot trade and transhipment activities; where goods may be landed, handled, stored, re-exported or brought into Singapore. Duties and/or GST are not levied on goods brought into the FTZ until they are removed from the FTZ for use or sale in Singapore.
For more information on the requirements and import regulations for cars into Singapore, see the Singapore Customs' Car Importation Guidelines. Please note that unless explicitly stated otherwise by us, you are entirely responsible for your local clearance, customs and freight costs and regulations of the Singapore government.
The category is locked by the Administrator, please
Click here
to go back to the previous category level.