Shipping / Export from UK to Port of Spain, Trinidad and Tobago
We specialise in shipping household goods and vehicles
(cars, trucks, tractors, buses, motorbikes, etc)
to Trinidad and Tobago from the UK
(by RoRo or Container)
, and can guarantee the best shipping prices.
For UK based clients
, we offer either
shipping only
, where you deliver your vehicle or goods to one of the UK ports of departure, or an
all-inclusive shipping
service where we collect your vehicle or goods from any UK address and ship them to Port of Spain.
For international clients
, we can either
source and supply
new or used vehicles from the UK and export them directly to you in Trinidad and Tobago, or if you have identified or secured your own car in the UK, we can
buy the vehicle on your behalf
and ship it to you in Trinidad and Tobago.  
Cost / Prices for Shipping to Port of Spain, Trinidad and Tobago


VEHICLE TYPE
SHIPPING PRICE

Saloon / Sedan cars (up to 1.6m height)

£770

4x4 / SUV / Vans (up to 2.1m height)

£1,000

20-foot Container (1 car)

£1,850

40-foot Container (2 cars)

£2,750

Other vehicles (Truck, Bus, Tractor, Trailer, etc)
£dimensions needed

Collection / Delivery (from any UK location)

£1 per mile



Shipping Methods to Port of Spain, Trinidad and Tobago
We operate one ship per week from UK to Trinidad and Tobago, through ports of Southampton, Sheerness, New Castle, Tilbury, and Immingham. We typically export to Port of Spain where you can collect the vehicle,
OR
using our local Trinidad and Tobagon agents, we can arrange for the clearance of your vehicle when it arrives in Port of Spain.
The ships take approximately
17-21 days
to get to Port of Spain from the UK. There are two main methods of shipping vehicles from the UK to Trinidad and Tobago:
-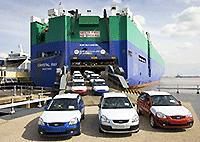 RORO Shipping
-
RoRo is short for "Roll on Roll off" and is the
simplest, cheapest, and most popular
method of shipping. Vehicles are driven into the ship and securely fixed to the ship's deck, and when the ship arrives in Port of Spain, they are driven out of the ship. Putting personal goods in the vehicles is usually not permitted when shipping by RoRo.
-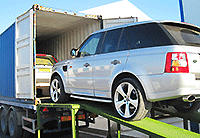 CONTAINER Shipping
- this is where vehicles are secured in a container, which is then loaded onto the ship. Container shipping is a more expensive but secure option and is ideal if you are sending high-value vehicles or if you are sending other items with your car, such as household goods or spare parts.



Procedure / How to Book


Vehicle Collection / Delivery
Provide us with the address for collection and details of the vehicle you want to be collected. We will come to collect the vehicle at a convenient time and deliver it to the port.


Vehicle Shipping from the UK
*
Provide us with your full name and address, details of the vehicle you want to ship, a copy of the V5
(or new keeper supplement)
, and the MOT certificate
(if available)
*
Deliver your vehicle to the UK port of departure using port documentation that we will provide to you
(or we will pick your vehicle and deliver it to the port)
*
Make payment
(before the ship's departure date)
*
We carry out customs clearance and issue you with documentation required to clear your car when it gets to Port of Spain.


Vehicle purchase on your behalf
If you locate a vehicle through a
UK car dealer
,
private seller
or another
UK car selling website
, we can act as your agent, negotiate on your behalf, and conduct background checks and inspections before you purchase the car
(to make sure it is not a fraudulent advert, stolen, or has been in an accident)
.
We will then purchase it on your behalf, collect it, deliver it to the UK port of departure, and ship it to you in Trinidad and Tobago.
To order this service, provide us with the private seller, dealer, website, or email details, and we will make contact on your behalf and start the process of securing the vehicle and exporting it to you in Trinidad and Tobago. Full details and costs can be found on our page
Buy vehicle in the UK on my behalf


New / Used Car Supply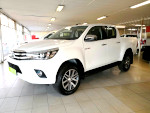 We supply brand new and used vehicles from the UK and ship them
directly to clients in Trinidad and Tobago
. We also specialise in exporting
tax free cars
(Brand new or
VAT qualifying used cars
), so our Trinidad and Tobagon clients can make huge savings when purchasing a vehicle from us.
We are able to source and supply
ALL
vehicles available in the UK market, which are either our own vehicles, or cars supplied by our network of dealers across the UK. Due to our extensive network, we guarantee to get you the cheapest prices in the UK, for
cars
,
4x4s, vans, trucks, minibuses, buses, coaches, tractors and plant machinery.
To order a vehicle, call us, email, or submit an online enquiry with the vehicle make, model, year of manufacture, colour, transmission, engine size, etc, and we will provide you with vehicle options
within minutes
. Alternatively, browse our database of cars for export, and ask for quotation to ship to Trinidad and Tobago.

UK Customs & Documentation
Car Exporters UK has direct access to the
UK Customs Portal
granted by the UK Government, so we will make customs and border entries on your behalf to avoid delays or your car being detained at the port.
We will also prepare all documentation needed in Trinidad and Tobago, including inspection Documents, Log Books, Invoices, Bills of Lading, Marine Insurance, Receipts etc, and will send these to you by DHL (tracked) in advance of the ship's arrival in Port of Spain, to allow you (or your local agent), to start the customs clearing process.

Vehicle Shipping by Air
We have shipped vehicles to locations around the world for various reasons including filming commercials, racing, movies etc. The main reason for shipping cars by air include saving time or for extremely prestige and precious vehicles. We can provide very competitive air freight rates to Trinidad and Tobago, so please contact us for a quote.

Payment Methods
The following are the modes of payment we accept,
but
please note that vehicles will not leave the UK until full payment has been received and cleared in our account.
*
Bank Transfer
(Most Convenient)
*
Credit and Debit Cards
*
Western Union® or Moneygram etc
*
Cheques (
issued by UK banks ONLY
)

Trinidad and Tobago Import Rules and Duty Calculations
Below is a
quick summary
of the rules regarding the importation of vehicles into Trinidad and Tobago. It is intended to be a guide only, and you must always ensure that you check with your own local authorities for firm confirmation. For more information on the requirements and import regulations for cars into Trinidad and Tobago, see the
Trinidad and Tobago Ministry of Trade and Industry
's car Importation guidelines, and our page
How to Import - Trinidad and Tobago Car Duty / Tax Rules.


Import Licence for Foreign Used Car Dealers
In order for a registered Dealer to apply for an Import Licence the following steps must be undertaken:
a) Registered Dealers must register for the TTBizlink e-Import/Export Permits and Licences Module. This online system will ensure that Import Licence applications are processed within two (2) working days from the date of receipt of the application, provided that all the necessary information and supporting documentation are provided by the Dealer;
b) Import Licences can be issued in any quantity, up to but not exceeding, the Dealer's maximum annual Quota Allocation;
c) Once the online application is approved, the applicant shall be notified via email and/or text message for collection of his/her Import Licence. Two (2) secure prints of the Import Licence will be signed and stamped at the TLU. The Dealer, on providing a print out of the confirmation e-mail or letter of authorization from TTBizLink, shall then collect one (1) original copy of the licence to be presented to the Customs and Excise Division. The other secure original copy of the licence shall be sent directly to the Licensing Office of the Ministry of Transport by the TLU for registration purposes. The Ministry, via TTBizLink, shall also electronically transmit the details of all Import Licences issued to the Customs Border Control System.


Import Licence for Individual/Personal Use
For Individuals seeking to import a foreign used car for personal use, he/she must complete the declaration form listed at Appendix IV and comply with the following requirements:
i. The applicant must produce a valid Driver's Permit (original and copy);
ii. The individual who is seeking the Import Licence for the importation of a used motor vehicle must personally order and make arrangements for the landing of the vehicle at the port of entry;
iii. An individual shall only be allowed to import ONE (1) vehicle within any three-year period. The vehicle shall not be transferable to another person during this time;
iv.vii. The imported vehicle must be structurally sound on importation and meet all environmental requirements as determined by statute or regulations approved by the Transport Commissioner;
viii. Prior to registration, the vehicle must be in a generally good condition and must be subject to inspection and certification by the Transport Commissioner as to its roadworthiness for use on the roads of Trinidad and Tobago;
ix. Vehicles five (5) years and over from the date of manufacture MUST undergo a pre-registration inspection by The Ministry of Transport as mandated by The Motor Vehicles and Road Traffic Act of Trinidad and Tobago; and
x. The vehicle must be fitted with an ozone-friendly refrigerant in its air conditioning system.
No listings have been added yet. Please
click
to add a listing.